Zaterdag 11 en Zondag 12 juli zenden we een livestream uit met verschillende acts van 90's Forever. De stream is te bekijken via de Facebook pagina van 90's Forever en via ons YouTube kanaal.
Via YouTube kun je je nu alvast abonneren door naar het kanaal te gaan en op het knopje abonneren te klikken. Dan krijg je een melding zodra we live gaan.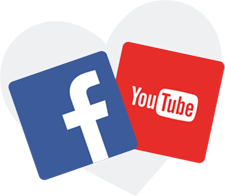 Kijken via je SmartTV en AppleTV:
Als je gebruik maakt van een SmartTV (Samsung, Sony, LG, Philips of bijv een AppleTV) dan is daar waarschijnlijk een Youtube app beschikbaar. Start de YouTube app en zoek op 90's forever of ga direct naar ons kanaal: https://www.youtube.com/c/90sForeverevent

Zodra de livestream begint word dit weergegeven en kun je kijken.
Kijken via de computer:
Je kunt ook kijken met je laptop of computer via: https://www.90sforever.nl/live
Met Mobiel en Chromecast:
Daarnaast kun je natuurlijk op je mobiele telefoon met de YouTube app kijken en eventueel 'casten' naar een Chromecast.
Tijden:
Zaterdag 11 juli: 20.00u – 23.00u en Zondag 12 juli: 19.00u – 22.30u